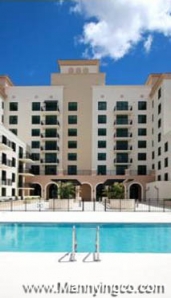 Of all the spectacular accommodation options that Coconut Grove has on offer, one that demands particular attention is the luxury condo development of 1300 Ponce Condos.

The Ponce de Leon Boulevard is a tree lined avenue of affluence, in the midst of crowded Miami. It is a unique balance between the old world elegance and the classic urban lifestyle. Ponce 1300 Condos is situated right next to these line of trees. Ponce 1300 Condos offers just 125 luxury residences. Whether you want to indulge in the Arts, culture, theater, galleries, restaurants, or just simply read a book under the shade of a tree, you can do all that and more, just here at 1300 Ponce.

Not just that, a lavish pool overlooking the sea, fitness centers, private lobby, lush green landscape, is what you would get here in this 1300 Ponce. The luxury building comes with a covered parking, concierge service, and 24-hour controlled access security system.

If your looking for more information about 1300 Ponce, please call 954.829.1447 or email info@mannyingco.com