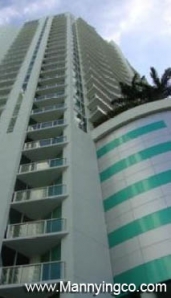 The Emerald at Brickell next to Brickell Avenue is a luxurious 27 floor condo designed by Fullerton Diaz. The condos at The Emerald were built in 2005, with many rental units providing bay and ocean views.
The rental units inside The Emerald include floor to ceiling windows, italian cabinetry, updated kitchens, and walk in closets inside the master suites.
When you rent in The Emerald in Brickell, you can enjoy and have full access to the luxury ammenities inside. These ammenities include it's rooftop pool, gym, 24 hour security, internet access inside of the lobby, and pet area. When you step outside of The Emerald you also are also steps away from the bay, with scenic views and excerise paths.
If you would like to know more information on available rentals in The Emerald, please call Manny at 954.829.1447 or email at Manny@mannyingco.com.