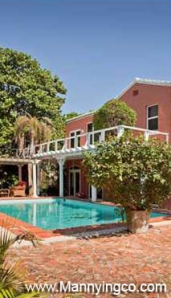 Located in the mid part of Miami Beach, lies the La Gorce Island, a private gated community in the midst of the lush tropical surrounding in southern Miami. It is a perfect getaway option; with its peace and serene environment just perfect to enjoy and relax in. It has one of the best landscaped streets in Miami, away from the hustle and bustle of the busy town. The place is best known for its luxury homes, set in its exotic locale, where nature and technology collaborate.

You can choose the houses according to your range, and enjoy the undiscovered side of Miami, here at the La Gorce Island. Depending on the location of your house, you can reach the beach, on a bike, or walking in no time at all. There are different cafes, tea houses and eateries to hang out in and relax. The La Gorce Country Club offers the residents, a sprawling tennis court, a golf course, fitness centers and a lot more.

Good people, good weather, and a good neighborhood are what you can expect here at the La Gorce Island. It is the safest place to start a family, and has loads of opportunities for employment, education, entertainment and everything else.
If your looking for more information on La Gorce Island, please call 954.829.1447 or email info@mannyingco.com.