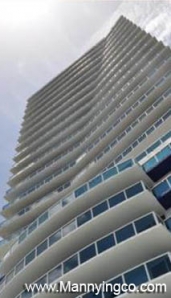 The Star Lofts is a 23 story sprawling tower, located at 700 NE, 25th Street Miami. It stands out among the others condos for its breathtaking cutting edge designs and spectacular views.
Star Lofts has a total of 43 residences, in 1, 2, and 3 bedroom configurations. Star Lofts, also offers you an array of unique loft options, including the Studio residences, two-story Lanais, boasting 18-foot tall Great Rooms, Flow-through, See-through lofts, two Penthouses and a two-storey Tower Suite. You can easily select from this wide array of accommodations, one that suites your taste and budget.

The residents and guests here at Star Lofts can enjoy the privileges of top class designs, and the exquisite urban lifestyle offered here. All the condos here have privacy, serenity and selectivity. You can enjoy a range of community features, and modern amenities, that include fitness centers, yoga studio, massage rooms, meditation parks and much more. Not to mention the unparalleled security system and resident services.
If your looking for more information on Star Lofts located in Midtown Miami, please call 954.829.1447 or email info@mannyingco.com