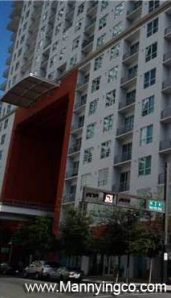 Downtown Miami is a great place to enjoy life, splurge a fortune and have fun. If you are looking for a break to relax and rejuvenate yourself with a new vigor, then Miami here has every opportunity for you to achieve that. When in Miami, the only place to be in, to experience the true Miami spirit is the Loft Downtown II. Developed by the Related Group, the Loft Downtown II is one of the best deals in all of Miami.

The Loft II is a 35 floor condo, with a variety of residencies to choose from, at surprising rates with unbelievable offers. Just below the building is a Metro Mover stop with access to Downtown Miami, Brickell and Midtown. The luxurious residencies here are beautifully designed with open and spacious Lofts, high-tech kitchens, fitness center and state of the art lobby to provide you every comfort possible.
You can forget all your worries completely and enjoy the modern amenities and features, along with the breathtaking view the condo offers you.
Just steps away from Bayside Market place, Performing Arts Center, American Airlines Arena and Bicentennial Park, it is also at the centre of the city hustle and bustle.
If your looking for more information on the Loft Downtown II, please call 954.829.1447 or email info@mannyingco.com